Foot Healthcare Practitioners
Neil Lambert MCFHP MAFHP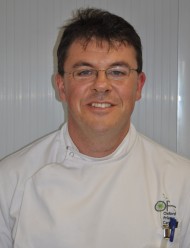 Neil Lambert has been a carer with Oxford Private Care since September 2009 and enjoys working in the community, meeting people and delivering care to the elderly.
Neil had a strong interest in foot care for a long time and with support from Oxford Private Care, he studied for a Diploma in Foot Health during 2010.  Neil gained his Diploma in May 2011 from the SMAE Institute which is affiliated to Oxford Brookes University.  The course is the only credit rated foot health course in the country.
During the course, Neil studied a range of podiatric care and treatments including how to treat diabetic patients, elderly patients and those with peripheral neuropathies or vascular insufficiency.  As well as working on foot complaints such as callus and corns, Neil also learnt how to treat verrucas, athlete's foot and nail infections using chemicals and how to reduce nail length/thickness using a variety of instruments.
With his qualification, Neil has gained Membership of the College of Foot Health Professionals (MCFHP) and Membership of the British Association of Foot Health Professionals (MAFHP).