Foot Healthcare Charges
Prices from 1st June 2021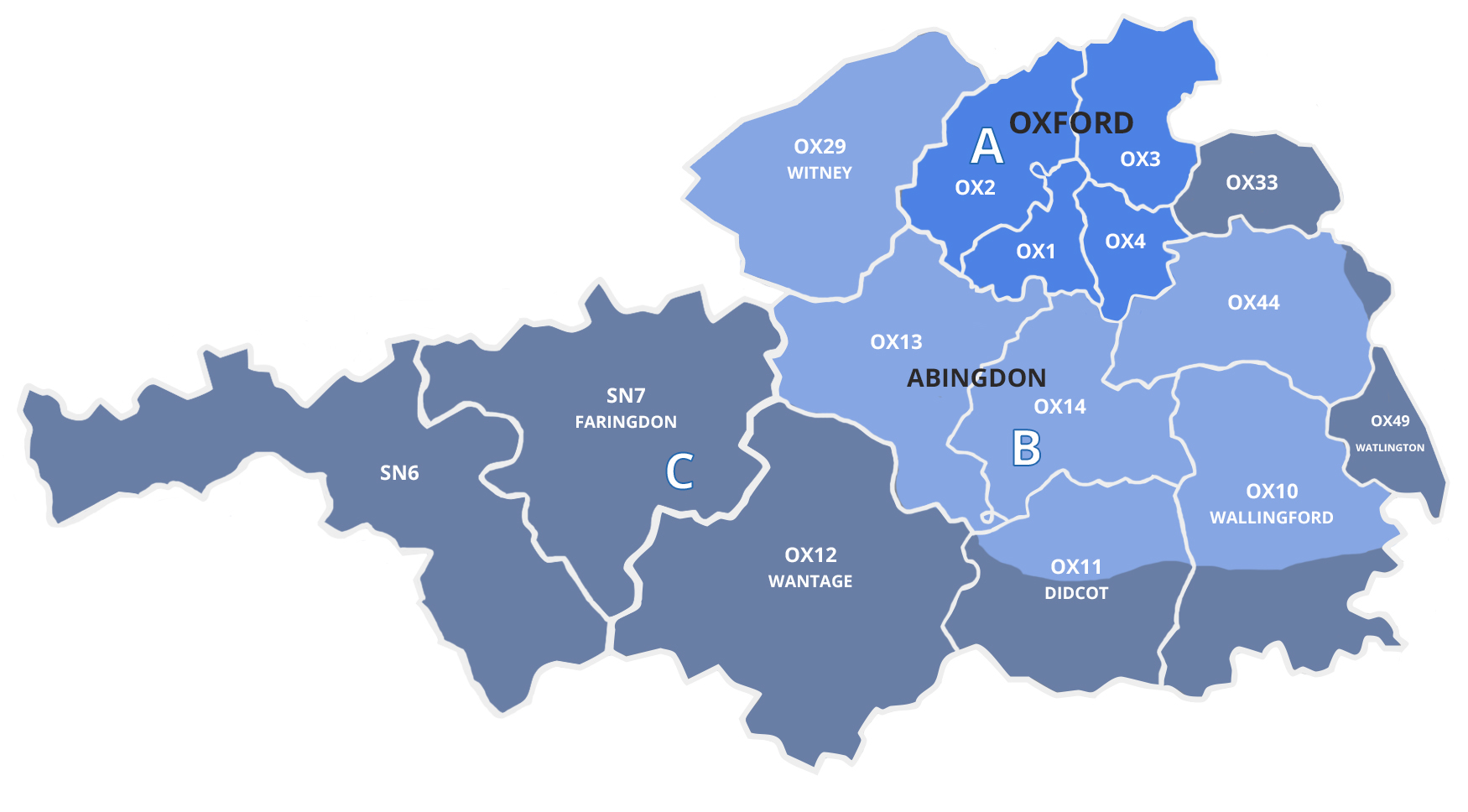 | Service | Area A | Area B | Area C |
| --- | --- | --- | --- |
| Fingernails | £21.00 | £21.00 | £21.00 |
| Feet | £32.00 | £32.00 | £32.00 |
| Feet and Fingernails |  £32.00 | £32.00 | £32.00 |
First visit will include a 15 minute client assessment at our standard foot care price.
Consultation and treatment
Initial assessment and then nails cut and filed, callus and corns treated, feet creamed etc. – from £29.00 depending on your location
Follow-up treatments
Nails cut and filed, feet creamed and treatments given – £32.00  (30 minutes)
Fingernail cutting only – from £21.00 depending on your location (30 minutes)
Foot care and fingernail cutting – from £39.00 depending on your location (45 minutes)
If you have foot problems that take longer to treat, we can offer treatments up to 45 minutes but an additional £7.00 is charged.
Group treatments
Discounts are offered for more than two clients at the same location including residential care homes, day centers etc.
To book an appointment or obtain a quote, please call 01865 861229