Contact OPC Live-in Care
01865 861944
info@opclive-in.co.uk
Our other services
Live-in Care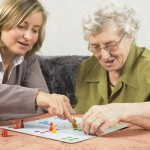 We believe that everyone is entitled to live in their own home for as long as they wish and lead a happy, independent and fulfilled life. Whilst residential homes can offer a good quality of care, for most people the benefits of staying in their own home are clearly preferable.
Many people find that a one-to-one personal live-in care service an ideal solution to allow you or your loved one to stay at home in familiar, relaxed surroundings.
We offer families bespoke home care plans to enable you or your loved one to achieve this. We offer you peace of mind knowing that your loved one is being cared for 24 hours a day. Assignments can be for any length of time to cover for family respite or for a permanent arrangement.
We always:
Arrange a no-obligation, free initial assessment and consultation meeting at a client's home
Meet the client and their family and people close to them eg. friends, neighbours
Carry out a full risk assessment
Agree an individual care package taking on board the client's wishes and preferences
Choose a highly trained and skilled live-in carer that matches the client's specific needs to give continuity of care
Monitor and regularly review the care plan ensuring that it continues to meet the client's requirements as care needs change
Click here to see our range of live-in care packages.
We have live-in carers that are trained and are able to live with individuals who have a variety of conditions ranging from dementia and Alzheimer's to multiple sclerosis, to strokes and other physical disabilities.
Our live-in carers promote independence and allows you or your loved one to maintain a sense of being in control and have choice in the way you or your loved one is cared for.
Live-in care also promotes better health. With the support of a live-in carer, many clients feel less lonely and vulnerable which can lead to improvements in both mental and physical well-being.